I've written about the hot toddy
before
, but seeing as it's January and we could all use a little warming up at this time of year, I thought it was high time to revisit it. A traditional hot toddy is what you might think of an old world grandmother making for you when you're sick: whiskey, hot water, honey and lemon. I was fighting a cold last week and something about that magic combination calmed my scratchy throat when nothing else would. And there's plenty of other tasty, non-medicinal ways to brew up something warm and boozy. Here's four warming, tasty-sounding recipes!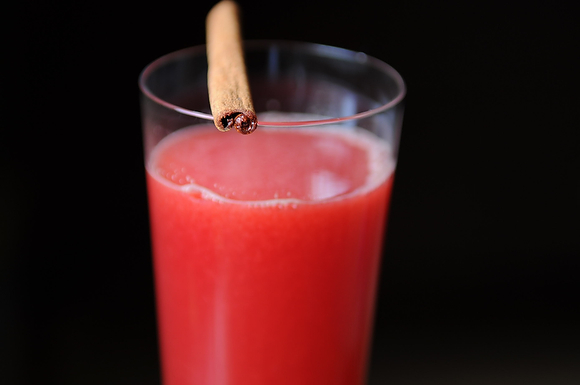 This
Kentucky Hot Toddy
is a spin on the classic, incorporating meyer lemon and blood orange juice in place of the classic lemon juice.
Essentially spiked cider, this
Bourbon Apple Cider
sounds equally perfect for chilly fall evenings or freezing winter afternoons.
I posted this
Earl Grey Tea Toddy
back in the early days of this blog, with some slightly suspect mason jar bourbon that my dad keeps tucked away in a cupboard. Use your favorite tea flavor, mason jar bourbon not required :)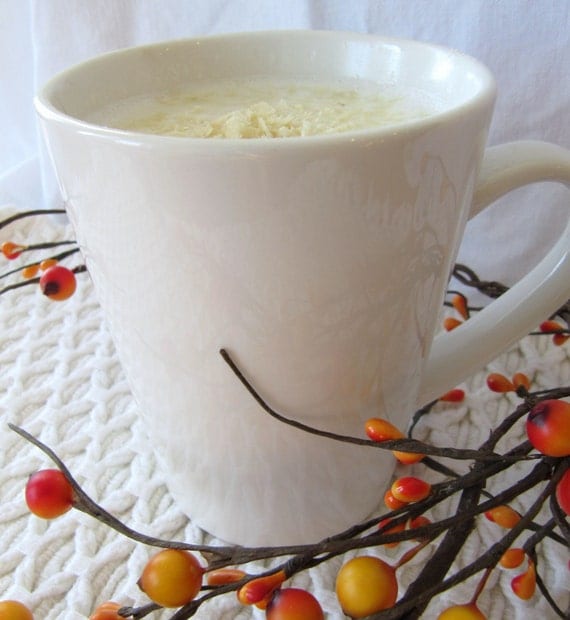 I love the idea of this
Almond Hot Toddy
, it's made with almond milk, rum, and almond extract. Don't you want to try it?
Top photo by Stephen Murello, last photo via tetoncocoacompany